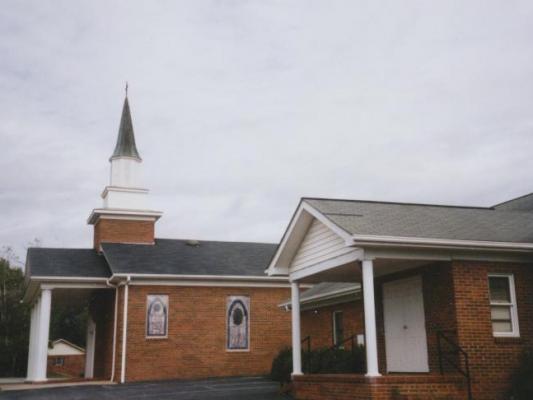 The very mention of the name Calvary causes us to reminisce about the place where lives were forever changed.  It was at this place that God commended His great love unto all of us.  It was at Calvary where He sent His only begotten Son to become the atonement for our sins.  Each child of God has come to honor, cherish, and respect this Holiest of places.  Let us forever be reminded of the sacrificial Gift given us by our Lord and Saviour Jesus Christ on this Blessed Hill, Calvary.
As we reflect on the redeeming grace Jesus granted unto us, we need to turn our attention to the place where we serve Him, here at Calvary Baptist Church.
For over 60 years people have come to Calvary for varying reasons.  Sinners have come to hear about God's plan of redemption.  Saints have attended to learn more about their dearest friend, Jesus.  We all should come with an earnest expectation of receiving a crumb from our Master's table.  He will never leave us disappointed.
Just as the Hill called Calvary demands our highest regards, Calvary Baptist Church on Pads Road, North Wilkesboro, North Carolina, also deserves the same.  This place was sanctified by our Heavenly Father and dedicated into His service in 1946.  The founding members were visionaries with a goal in mind, to maintain a local place of worship of the most high God.  We too must share this vision.
Through faithful and devoted service, being regular in attendance, and filled with God's love we will continue to grow both spiritually, as well as physically.  Together, as a church body, we can evangelize our surrounding communities by telling them about the blessings we enjoy.  Further, by helping send missionaries into distant lands to reach those that we cannot.
Calvary Baptist Church is a place of refuge in the storms of life.  We are anchored to the Rock of Ages and He shall not be moved.  May God Bless you all.